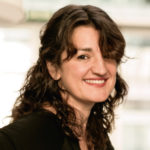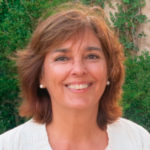 Isabel Fernández del Castillo
CEO
Carmen Cesar
Administration Dept.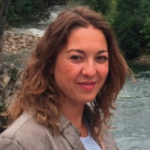 Esperanza Amado
 Mom Matters Forum coordinator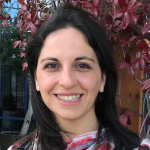 Irene de la Cruz
Virtual Campus coordinator
Our Professors
Advisory Board
Our origins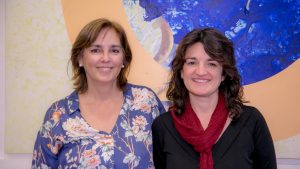 Ibone Olza, MD, PhD, is a Child and Perinatal Psychiatrist, researcher, writer and mother of three. She is a co-founder of El Parto Es Nuestro ("Childbirth is Ours,") and ApoyoCesareas ("Cesarean Support") as well as a 20+ year member of Via Lactea, Spain ́s oldest breastfeeding support group. For 19 years Dr. Olza worked as a Child psychiatrist in the Spanish public healthcare system, and in 2009 she started the first perinatal psychiatry program in Madrid and became a member of Marcé Society. In 2014 Dr. Olza began to develop the Perinatal Mental Health Online Training Program at Terra Mater, which in 2017 transformed into the European Institute of Perinatal Mental Health. Dr. Olza is currently working as an associate professor at Alcalá University Faculty of Medicine and directing the Institute.In 2017, she published her fifth book, the ground-breakingParir ("Birth")
Isabel Fernández del Castillo is a journalist specializing in health, motherhood and environment, a childbirth activist and mother of two. She is the author of La Revolución del Nacimiento ("The Birth Revolution") in 1994 and co-founder of El Parto Es Nuestro with Dr. Olza.  Fernández collaborated with the Spanish Ministry of Health on Estrategia de Atención al Parto Normal ("Approaches to Treatment of Normal Childbirth"), for which she co-authored the clinical guide for normal birth. In 2009, Fernández founded Terra Mater with the aim of contributing to a paradigm shift in maternal and child care to a holistic and salutogenic approach. Terra Mater offers specialized training, integrating an ecosystemic approach with respectful maternal and child care designed to support the intelligence inherent in all life-giving processes. Terra Mater trainees understand the instinctive and affective roots of human intelligence and contribute to professional environments that unite nature and culture, science and experience, and that empirical knowledge based and observation.
In 2001 Ibone Olza cofounded ApoyoCesareas, an online support community for Spanish-speaking mothers who were recovering from traumatic cesareans and/or seeking support for breastfeeding or vaginal birth after cesarean. Isabel Fernández del Castillo joined Apoyocesareas soon after its creation.Two years later, their collaboration gave rise to the consumer group El Parto Es Nuestro, whose goal is to promote respectful, evidence-based maternity care. As a result of this activism, in 2008 the Spanish Ministry of Health acknowledged the problems in maternity care forthe first time, and launched the initiative that led to thepublication of the landmark guide for the public heathcare system, Estrategia de Atención al Parto Normal
In 2015, under the auspices of Terra Mater, we launched our Spanish-language Perinatal Mental Health Training program. Due to its extreme popularity and exponential growth, in November 2017 we decided to create the European Institute of Perinatal Mental Health and transfer the training program to this new entity.
Our Program
Our aim is to improve the care mothers, babies, fathers and families receive throughout the perinatal period by training professionals and informing society about perinatal mental health.