Breastfeeding and Mental Health Training
Ibone Olza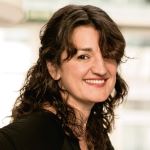 MD, PhD, is a Child and Perinatal Psychiatrist, researcher, writer and mother of three. She is a co-founder of El Parto Es Nuestro ("Birth is Ours,") and ApoyoCesareas ("Cesarean Support") as well as a 20+ year member of Via Lactea, Spain ́s oldest breastfeeding support group. For 19 years Dr. Olza worked as a Child psychiatrist in the Spanish public healthcare system, and in 2009 she started the first perinatal psychiatry program in Madrid and became a member of Marcé Society. In 2014 Dr. Olza began to develop the Perinatal Mental Health Online Training Program at Terra Mater, which in 2017 transformed into the European Institute of Perinatal Mental Health. Dr. Olza is currently working as an associate professor at Alcalá University Faculty of Medicine and directing the Institute. In 2017, she published her fifth book, the ground-breakingParir ("Birth"). Other book titles include "Lactivista", "Nacer por cesárea" and "Hermanos de leche", a children´s book about extended breastfeeding and human milk banks. She is an activist for mother´s and babies human rights in childbirth and breastfeeding.

Carmela K Baeza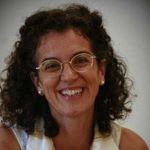 Medical doctor specialized in Family and Community Medicine. International Board Certified Lactation Consultant (IBCLC). Degree in Public Health Education. Masters in Sexual Therapy. Kangaroula level I certification.
Since 2005 she works as a lactation consultant in private practice, as well as lecturing about breastfeeding to health care professionals and is author of multiple research papers.

María José Garrido.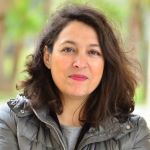 Doctor in Social and Cultural Anthropology. BSc in History and Geography, specializing in Prehistory and Archeology. Author of two books, "Etnopediatría: infancia, biología y cultura" (Etnopediatrics: childhood, biology and culture)   (2017) and "Redes de maternidad e infancia" (Mothering and Childhood Networks) (2018). She is European delegate of the Independent Council for the Protection of Childhood and a collaborator, as external expert, for the National Scientific Investigation and Technology Investigation Committee of Chile project evaluation. She is mother of two children.

Susanna Carmona
Clinical Psychologist and Doctor in Neuroscience, with studies at Universitat Autónoma de Barcelona, Columbia University, Harvard University y Massachussets Institute of Technology, combining research and lecturing. Author of more than 30 scientific papers and researcher in multiple national and international projects.  Current coordinator of the Neuroimaging Department of the Medical Imaging Lab at Gregorio Marañón General Hospital in Madrid, Spain.
Barbara Figueiredo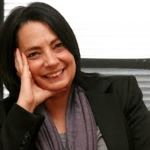 Psychologist. Associate Professor of Psychology at Minho University. Leading researcher and author of multiple scientific papers on postpartum depression and anxiety, perinatal psychology, parental stress, and father depression.

Concha de Alba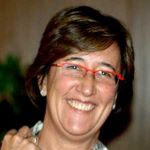 Doctor in Medicine and Neonatology specialist at 12 de Octubre Hospital in Madrid, Spain. International Board Certified Lactation Consultant (IBCLC). Assistant professor at the Complutense University School of Medicine. NIDCAP certified. Co-author of Best Practice Guides in Neonatology for the Spanish Health Ministry.

Cheli Blasco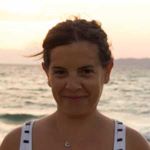 Mother and doula. After the intrauterine death of her daughter Luna, she collaborates with the perinatal grief support Association Umamanita. She is the author of Para Luna – escritos de amor y de muerte (For Luna – words of love and death). She writes for the online journals Mirar al Cielo and Still Standing. She has the privilege of sharing the path of pernatal loss and grief with mothers and fathers who have lost (or are expected to loose) their babies. Breastfeeding counsellor, support group facilitator and activist.

Javier de Domingo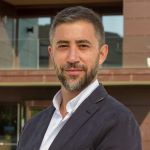 Clinical psychologist and perinatal therapist. Founder of the initiave #siloshombreshablasen (if men spoke), with the objective of generating caring fatherhoods and an egalitarian masculinity.  Co-author of the books "Hombres, Padres y un hijo" (Men, Fathers and a Son) and "Papiconcilia" (Daddy conciliates). Speaker and activist against chauvinism and gender violence, member of AHIGE (Men Association for Gender Equality).

María Berrozpe.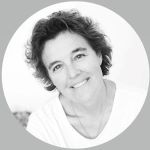 PhD in Biological Sciences (University of Barcelona. Barcelona. Spain) and Master in Social Research in Scientific Communication (International University of Valencia. Valencia. Spain). After 8 years dedicated to cardiovascular research at the Centro de Investigación Cardiovascular, IIBB/CSIC-Instituto de Investigación, Hospital de la Santa Cruz y San Pablo, Barcelona (at present, Centro de Investigación Cardiovascular – CSIC – ICCC) a research fellowship took her to Switzerland where she worked four years as a postdoctoral researcher in the Cardiovascular Research group at the Institute of Physiology, University of Zurich. She is currently dedicated to the study, research and teaching of infant sleep and breastfeeding, takes part of the breastfeeding research group at the Universidad Nacional de Educación a Distancia (UNED), she is author of the book ¡Dulces Sueños! (Alianza 2016), as well as numerous popular science articles about primal health, breastfeeding and infant sleep, co-author of Una Nueva Maternidad (Obstare 2012) and creator of the blog Reeducando a Mamá.

Fátima Camba.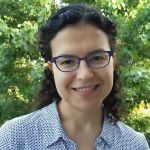 Doctor in Medicine and Neonatology specialist at Vall´de Hebrón Hospital in Barcelona, Spain. NIDCAP certified and trainer.

Inma Mellado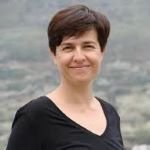 Inma has been supporting mothers and their babies for more than 14 years. She has acted as a teacher in numerous lactation courses and lectured in important forums such as the Spanish Breastfeeding Congress or GOLD Lactation Conferences. Inma holds a Master in Paediatric Nutrition, she is LLL leader since 2005, IBCLC since 2011 and is the current President of the Spanish IBCLC Association.
Ana Alvarez-Errecalde.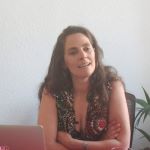 Artist. Her artistic work, which includes photography, video and installations has been shown in the Royal College of Arts (London), Centro de Cultura Contemporánea de Barcelona (CCCB), Foment de les Arts i del Disseny (FAD) and the Centro de Arte Santa Mónica (Barcelona), and many others. Author of a photography book, titled Cesárea, más allá de la Herida (Caesarean, beyond the wound), which has received excellent reviews at an international level. "Dokumentarfilm" Kassel, "The Tank" Nueva York, MALBA, "Videoformes" Clermont-Francia, Vodjdavina Museum, Serbia, SFWMM San Francisco, BCNvisualsound, REC Festival, Tarragona and VAD Festival Girona have shown her documentary videos. SNC films selected one of her scripts as finalist and has been awarded multiple production grants.