BREASTFEEDING AND MENTAL HEALTH
Directed by
Ibone Olza, MD, perinatal psychiatrist
Carmela Baeza, MD, IBLCE
II Edition:  October 2019 – June 2020

Online
Starts October 15, 2019


Certified by the International Board of of Certified Lactation Consultants
with 55 L-Cerps. Num. Reg. 318072K
The European Institute of Perinatal Mental Health launches this annual training focused on the most psychological, neurobiological and sociocultural aspects of breastfeeding. The training is based on the ecosystemic model of perinatal mental health attention, that on one hand acknowledges the neurobiological and affective needs of infants and their mothers in the perinatal period to then include the psychological processes of mothers and babies in the dyadic interaction. But it also recognizes the presence of the couple, the systemic processes of the family, the interaction with the professionals who attend them and the social and cultural context in which the upbringing will take place.
This Breastfeeding and Mental Health Training aims to cover a training gap in the field of breastfeeding, providing a rigorous evidence based update on topics such as the psychobiology of breastfeeding, the neurobiology of bonding, maternal psychology and detection and treatment of maternal or infant mental disorders, as well as alterations in the mother-baby relationship in the context of breastfeeding. We will give a deep insight on how to help and encourage breastfeeding in situations of stress or personal or family psychic suffering, in the understanding of how they influence or interfere with the psychological and psychopathological processes in breastfeeding and in the treatment of these conditions.
Despite the scientific, medical and social consensus regarding the benefits of breastmilk and the benefits of breastfeeding for the health of mothers, newborns and small children, the current rates of breastfeeding in the Western world are far from the recommended by the WHO (World Health Organization) or the Spanish Association of Pediatrics (AEPED). Although a majority of women wish to exclusively breastfeed their babies after birth, there are still few who actually manage to achieve their goals satisfactorily.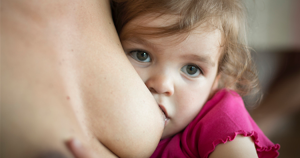 Traditionally, breastfeeding promotion has been focused on making visible the benefits for mothers and babies. However, less has been done to deepen into the personal reasons that underlie early weaning. Although we know about the intimate, emotional and sexual dimension of the experience, the psychological aspects of breastfeeding are often omitted in the training received by professionals who attend these mothers. This omission leads to the situation that when mothers present difficulties or psychic suffering during postpartum, these needs are rarely detected or attended. In fact, neither the IHAN (Spanish Unicef program promoting Babyfriendly hospitals), nor the 10 steps program specifically consider mental health as an issue, nor do they offer specific training on how to care for mothers who present psychopathology during the perinatal period or related pathologies (Vanderkruik, Lemon, & Dimidjian, 2015).
Goals:
Provide knowledge for mental health care professionals about the psysiology of breastfeeding, as well as about the main difficulties that may hinder breastfeeding.
Provide knowledge in perinatal psychology, such as postpartum psychology and possible psychopathological conditions during postpartum to healthcare professionals who care for nursing mothers.
Offer tools for an effective breastfeeding support in an individualized way, taking into account the psychosocial nature of breast-feeding.
Offer tools for the treatment of postpartum maternal mental disorders in nursing mothers.
The course is offered entirely online, and available only in spanish.
Includes:
* One or two weekly classes recorded on video that can be seen starting Tuesdays of each week.
* additional teaching material for each topic.
* Access to internal online forum for support and networking.
* Throughout the training there will be additional tasks, necessary in order to obtain the final certification.
Starts October 15, 2019
Part I: Biopsychosocial aspects of breastfeeding (OCTOBER 2019 – JANUARY 2020)
Part II: Breastfeeding and maternal mental health (FEBRUARY- APRIL 2020)
Part III: Breastfeeding and infant mental health (MAY – JUNE 2020)
First part: Biopsychosocial aspects of breastfeeding (OCTOBER 2019 – JANUARY 2020)
Ecosystemic perspective and evolutionary reasons for breastfeeding. Physical and psychological benefits of breastfeeding for child, mother and society. Ibone Olza and Concha de Alba
Neurophysiology of breastfeeding. How breastfeeding works: hormones, reflexes, mechanisms of production and composition of breast milk. Definitions of self-regulation, on demand, trust. Concha de Alba and Ibone Olza
The beginning of breastfeeding: care during childbirth, birth and immediate puerperium. Carmela Baeza
Psychology of the puerperium. Observation of babies and dyadic interaction. Ibone Olza and Esther Ramirez Matos
Ecofeminism and breastfeeding. Mothers´ breastfeeding support groups. María Jesús Blazquez and Ibone Olza
Neurophysiology of childbirth. The impact of interventions during childbirth on breastfeeding. Ibone Olza
Breastfeeding observation. Common difficulties during the first weeks. Carmela Baeza
Psychology of late Postpartum. Esther Ramírez Matos
Hypogalactia: medical treatments and specific situations. Carmela Baeza
Communication skills in breastfeeding. Belén Abarca
Introduction to breastfeeding research. Ibone Olza
Social and cultural aspects related to breastfeeding. What does it make so difficult to breastfeed today? José María Paricio
Labor and legal breastfeeding issues. Paca Moya and Francisca Fernández Guillén
Sexuality and lactantion. Esther Ramírez Matos

Second part: Lactation and maternal mental health (FEBRUARY – APRIL 2020)
Introduction to perinatal disorders
Assessment and treatment plan for maternal mental disorders during lactation
Third part: Breastfeeding and infant mental health (MAY – JUNE 2020)
25. Breastfeeding and infant neurodevelopment. Nursing and physiological upbringing. Breastfeeding and bonding. Ibone Olza
26. Prematurity and breastfeeding. Concha de Alba
27. Hospitalized baby and psychism under construction: babies and their emotions. María Emilia Dip
28. Breastfeeding support in the NICU. Belén Abarca
29. Breastfeeding and prematurity. Human milk bank/ breastmilk donation. Breastfeeding in mourning. Miguel Ángel Marín
30. Breastfeeding support for specific situations: mixed (supplementing with formula)/ delayed breastfeeding practices, relactation, lactation of twins or multiples, tandem breastfeeding, lactation of adopted babies, maternal or infant hospital stays. Carmela Baeza
31. Infant sleep and breastfeeding. María Berrozpe
32. Breastfeeding beyond the first two years. Physiological weaning. Ibone Olza
33. Psychopathology of early childhood. 0-3 years disorders and its impact on breastfeeding. (eating disorders, autism spectrum disorders, disability, etc.). Ibone Olza
* Ibone Olza, perinatal and infant psychiatrist
* Concha de Alba, neonatologist, pediatrician and lactation consultant IBCLC
* Carmela Baeza, medical doctor, lactation consultant IBCLC
* Esther Ramírez Matos, psychologist and sistemic therapist
* María Jesús Blazquez, biologist
* Belén Abarca, neonatal nurse, lactation consultant IBCLC
* José María Paricio, neonatologist, pediatrician
* Paca Moya García, physicist, founder of a lactation group (La Leche Colectivo, Seville)
* Miguel Angel Marín, neonatologist
* Francisca Fernandez, lawyer specialized in sexual and reproductive health
* María Berrozpe, biologist
* Ana González Uriarte, infant psychiatrist
* María Emilia Dip, clinical psychologist
* Paco Herrero, social educator
Adressed to:
Medical doctors, nurses, psychologists, social workers, midwives, lactation consultants, etc. as well as students of these professions related to maternal and infant health.

OUR PHILOSOPHY:
The training we offer is:
Ecopsychological. We try to understand the nature of psychological processes, starting from the paradigm of ecopsychology that includes the need to attach to nature as a central aspect of the human being, together with Attachment Theory (John Bowlby) Hence the need to know and deepen perinatal neurosciences, the physiology of childbirth, among other topics.
Holistic. We integrate the most recent scientific studies with knowledge provided by other disciplines, including those that harness the power of ancestral wisdom. In this way, we impart the understanding that the whole of the human being is much more than the sum of its parts, and we aspire to maintain the body-mind-soul connection from the very beginning of life.
Open. Our training is aimed at all professionals who provide care at different stages of motherhood, and who therefore have a direct impact on the emotional and mental health of mothers and babies, including midwives, doctors, nurses, psychologists, doulas, lactation consultants, and more. Because our training is cross- and multi-disciplinary, it promotes a holistic view that benefits both the participants and the families they serve.
Rigorous. We prioritize quality and clarity in the transmission of knowledge. We return to original sources with a critical eye that allows us to dismantle some classic theories that have turned out to be very harmful to the health of mothers and their families. Like our trainees, our sources are eclectic, coming from many different and complementary disciplines. Our training is replete with bibliographical references so that students can easily return to source material to increase their knowledge.
Up-to-Date. Our training includes timely topics such as the mental health of professionals who attend births, the early detection of attachment disorders, obstetric violence and the introduction of mother-baby psychotherapies.
Practical. We offer an eminently practical, well integrated training that trainees can make use of immediately in their professional lives; we don't just teach theory and history. Through our teaching, we seek to transmit our collective years of education, care provision and  activism in equal parts.
Respectful. Respectful and non-judgmental attention to mothers and babies is of paramount importance for us. We believe that well trained professionals are key to the prevention of perinatal mental disorders and to that end we work to end any type of abuse, disrespect and obstetric violence.
Dynamic. And therefore, constantly evolving. When we train, we are also always listening and learning. The most effective forms of learning involve an experiential component. For us this means prioritizing listening to mothers and their experiences and  pointing out opportunities for introspection and deeper understanding.
Quality. We collaborate with expert professionals of international renown throughout the course, to offer our trainees access to the best minds in the field.
Flexible. You can attend in person (Madrid) or online, either in real time or during the eight weeks following the training date. It is possible to enroll in the training in one modality (face-to-face or online), and change to the other for a seminar or for the entire training if the circumstances change. With this flexibility we have made our training available to the greatest number of possible students.
Sustainable. We have kept prices to a minimum, and we offer financial support to those students who need it through our grant program.