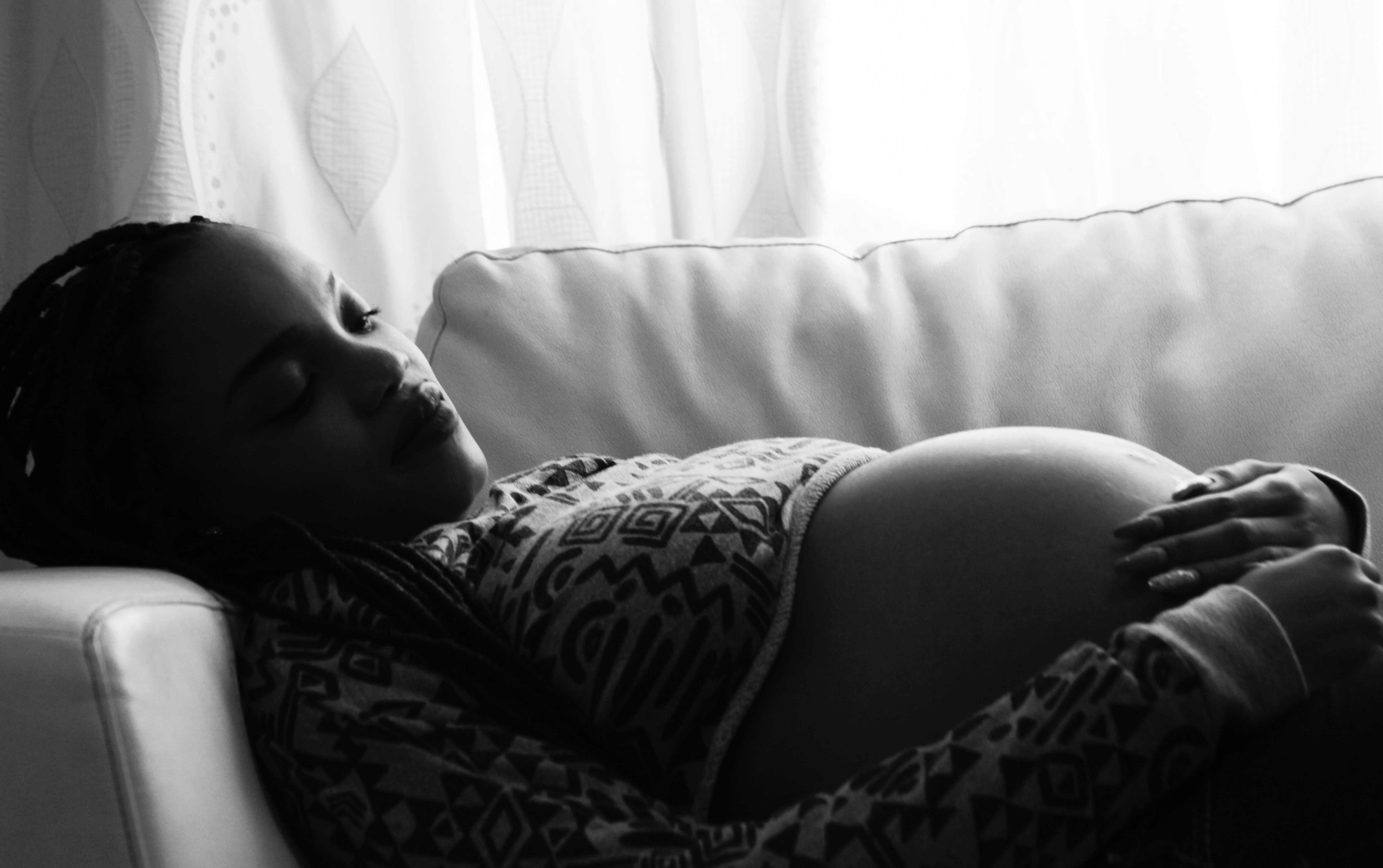 Since COVID-19 was first recognized in late 2019, the virus has rapidly spread throughout the world. In an effort to mitigate the devastating effects of this virus, varying levels of "stay at home" orders have been implemented in most countries around the world. This has resulted in the closure of schools, daycares, workplaces, and non-essential services. The impact of the physical (and social) isolation on mental health is anticipated to be high, and may disproportionately affect high risk populations.
Depression and anxiety affect one in seven women during the perinatal period, making this group a specially vulnerable one. A cross-sectional study of 100 pregnant women from Italy found a moderate-to-severe psychological impact of the COVID-19 pandemic and highlighted the need for intervention to improve the mental health of this population.
The COVID-19 pandemic is anticipated to decrease access to diagnosis and psychological or pharmacological treatment; this is likely exacerbating poor mental health. Another specific difficulty is the lack of exercise: obstetrical guidelines around the world recommend that all pregnant women without contraindication be physically active throughout pregnancy, as this has a positive impact on both physical and mental health.
Investigators at the Women and Children's Health Research Institute in Alberta, Canada, have recently published the results of a survey of 900 women who were pregnant or within the first year after delivery between April 14 and May 8, 2020, during the peak of the pandemic.
The survey included questionnaires on self-reported levels of depression/depressive symptoms (Edinburgh Postnatal Depression Survey; EPDS), anxiety (State-Trait Anxiety Inventory; STAI-State), and physical activity. Current and pre-pandemic values were assessed for each.
Of 900 eligible women, 520 (58%) were pregnant and 380 (42%) were in the first year after delivery. Ninety-three percent of women were currently engaged in physical distancing measures with 83% of women in self-isolation or isolation at home. Sixty-four percent of women reported reduced physical activity with the onset of isolation measures,
Moderate to high anxiety was identified in 29% of women before the pandemic vs. 72% of women currently. However, women engaging in at least 150 min of moderate intensity physical activity (meeting current guidelines) during the pandemic had significantly lower scores for both anxiety (large effect) and depression (small effect) than those who did not.
The findings of this survey illustrated a significant increase in self-reported levels of depression and anxiety, and substantial reductions in physical activity in pregnant women from before to during the COVID-19 pandemic. Depression and anxiety are well-established to have both acute (e.g., preterm delivery, attenuated fetal/neonatal growth) and long-term consequences (e.g., increased risk of future anxiety and depression, cognitive delays for the offspring) for the psychological and physical health of both mother and baby
This rapid response survey identifies a substantial increase in self-reported maternal depression and anxiety from pre- to during-pandemic. These data highlight the strong need for heightened assessment and treatment of maternal mental health. However, these data also suggest that remaining active during the pandemic is associated with a reduced likelihood of anxiety and depression. These data highlight a potential intervention for all pregnant and postpartum women to improve or maintain mental health during this extremely stressful period where access to diagnosis and treatment is more challenging.
Photo by Dexter Chatuluka on Unsplash
Original study:
Davenport Margie H., Meyer Sarah, Meah Victoria L., Strynadka Morgan C., Khurana Rshmi. Moms Are Not OK: COVID-19 and Maternal Mental Health . Frontiers in Global Women's Health vol 1 (2020) 1. https://www.frontiersin.org/article/10.3389/fgwh.2020.00001 DOI 10.3389/fgwh.2020.00001