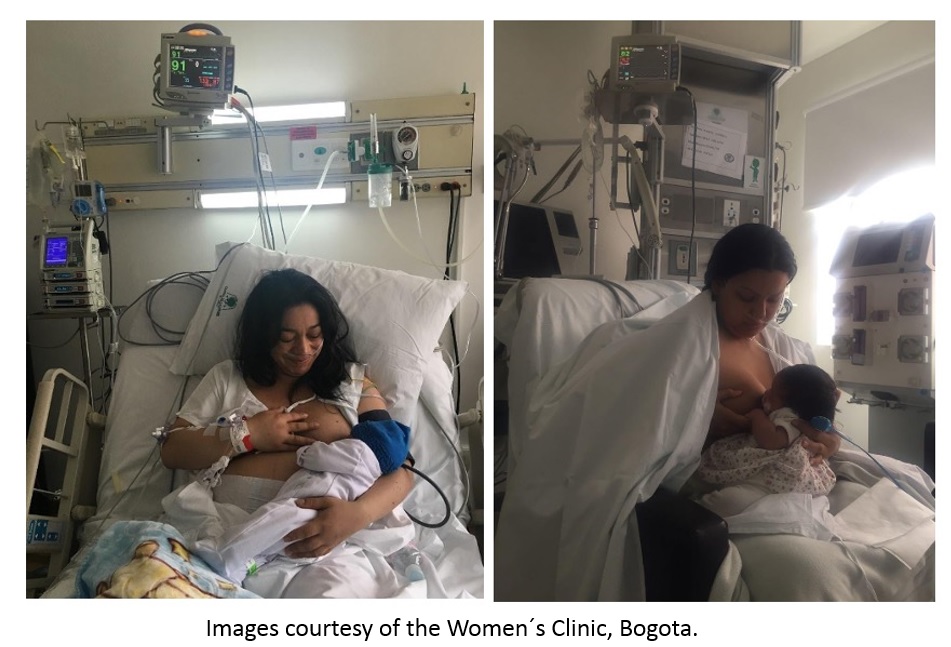 Perinatal health experts warn of the harmful effects of separating infants from their mothers, whether they are infected with COVID19 or not – separation is an unnecessary measure which at this moment is unadvised by the WHO in lieu of current evidence.
One of the most painful realities this pandemic is bringing about is that great numbers of newborns are being separated from their mothers, including those with mothers with confirmed COVID-19 who are hospitalized or in the ICU. The idea is to separate the infant to prevent infection by the mother. We are already seeing cases of newborns alone in the hospital, with mother in the ICU and father isolated at home because of possible or confirmed COVID19.
This is a dramatic situation, and, based on current knowledge of infants' needs, harmful and dangerous. The newborn infant needs her mother more than anything in the world. Mother and infant should be kept together even if mother is positive for COVID 19, according to the evidence ou to this date..
If the mother is in the ICU, the infants should be in the care of the father or a close, loving relative chosen by the parents, to receive skin to skin contact; father should explain to the baby where the mother is and why they cannot be together at this time. If mother´s clinical situation allows it, the infant should be permitted access to meet his mother and spend time with her, including breastfeeding.
We think it is urgent to divulge Dr Carolina Borja and her colleagues´ work. She is a perinatal psychiatrist in Bogota (Colombia) and they have developed a pioneer program called "breastfeeding and cohabitation for mothers in the Intensive Care Unit." This initiative was born from the need to implement patient- centered medical protocols. At the Women´s Clinic in Bogota, they have been supporting infant visits to their mothers in the ICU to be breastfed and cuddled.
Care for the mother-infant bond is a matter of Public Health, and the promotion and support of breastfeeding are an investment for economic and social development. Humanity (and therefore, quality) of care must be guaranteed.
In the context of hospitalized COVID19-positive mothers, some of whom are in the ICU, Dr Borja points out that:
The question is how to care for someone with COVID19 without becoming infected. This is the pressing question we ask ourselves every day in healthcare facilities.
How do we keep mother and baby together, while protecting baby from infection? By maintaining rigorous infection protection measures. That is why they were designed. We have to follow these norms strictly – parents will follow our directions just as strictly because they are the first ones who want to prevent illness for their baby.