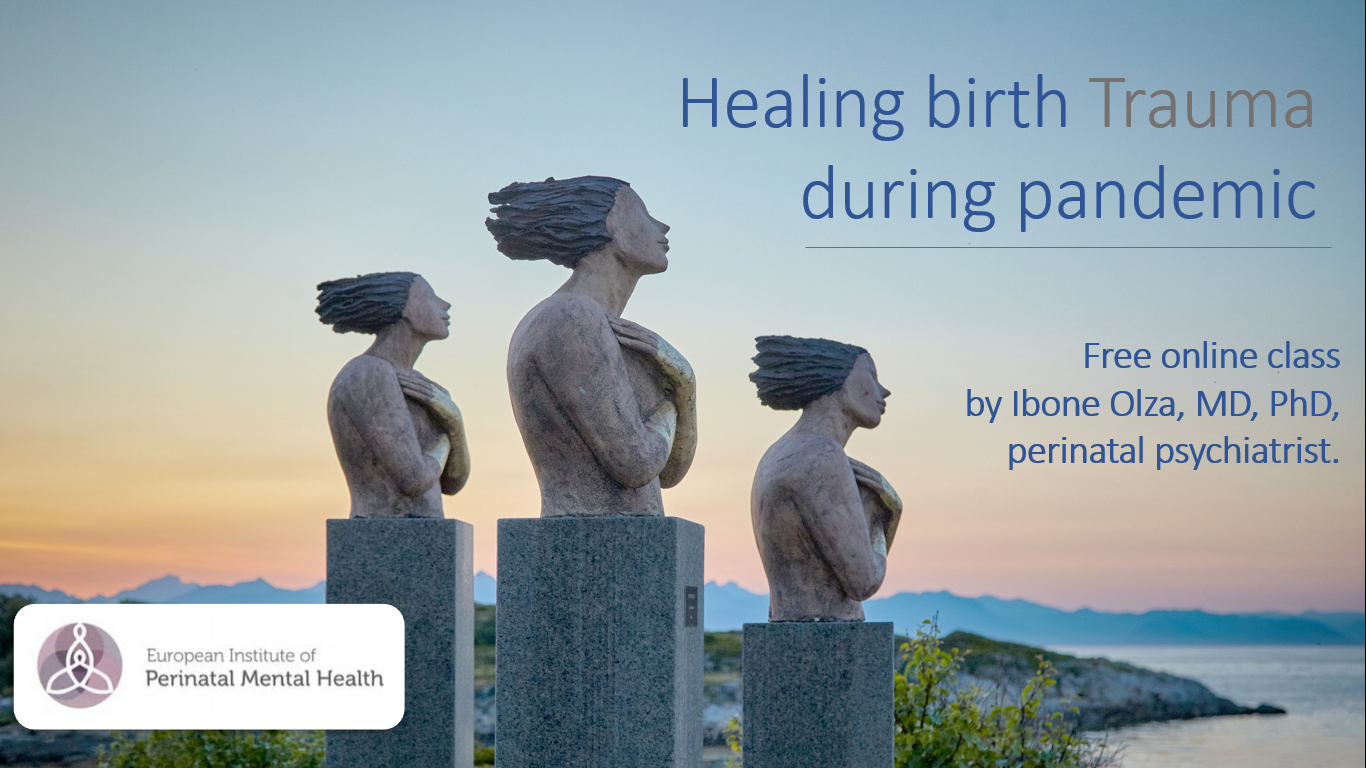 "We decided that the most sensible thing was that my husband stay with our older girl while I went in to birth alone – it was a painful decisión. Our girl was asleep in the car and my husband did not want me to go in alone and carrying my bag. I told him we could not leave our child alone. I put on my mask, my pink dishwashing gloves, grabbed my suitcase in one hand, my birth plan in the other and walked away without looking back. It was one of the hardest moments of my life.

"

This pandemic is leaving behind a host of silent victims, mothers, babies and partnes faced with immensely difficult birthing situations. How do they impact emotional and mentla health? How can we help?

In this free online webinar, HEALING BIRTH TRAUMA DURING PANDEMIC, Dr Ibone Olza – perinatal psychiatrist – shares the current science, as well as clinical support and management strategies to help cope with and begin healing the trauma of giving birth in times of covid.
Watch HEALING BIRTH TRAUMA DURING PANDEMIC webinar at: