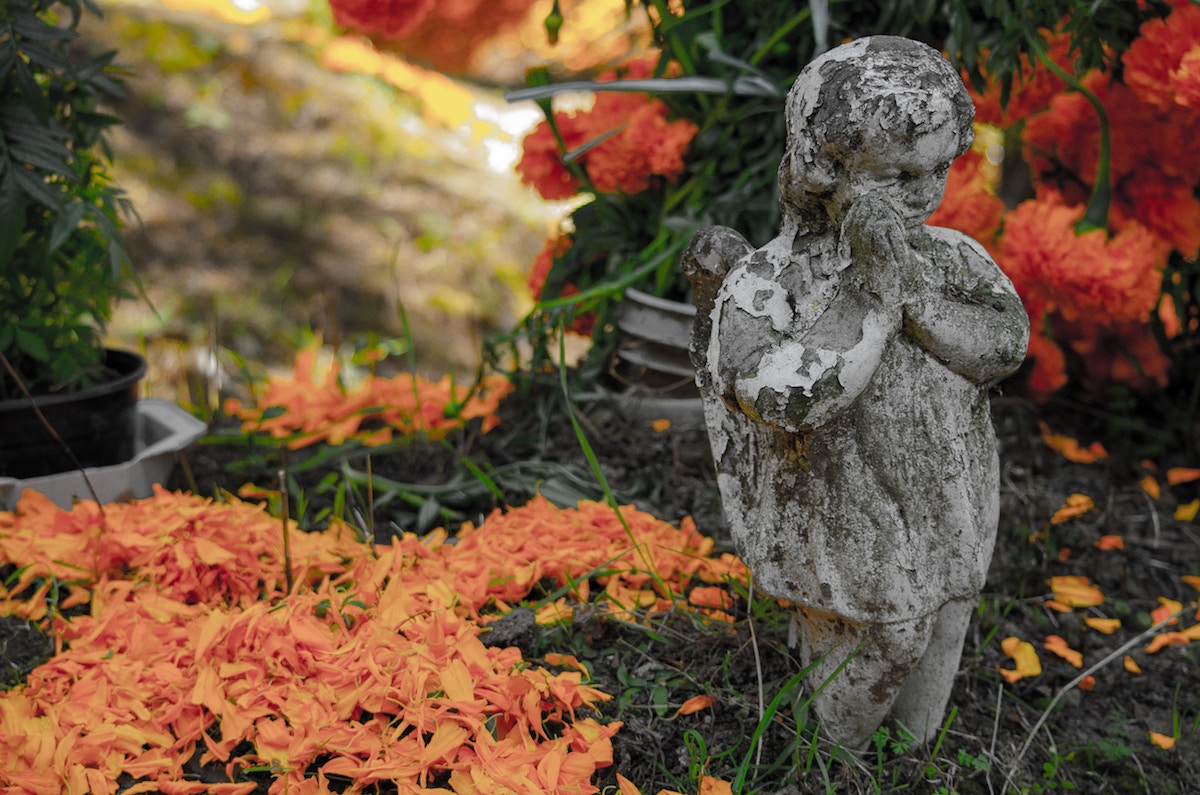 As health care professionals representing national and international organizations across the globe involved in maternal and infant care, we wish to express our significant concerns regarding the misinformation and condemning language in media coverage related to the tragic case of filicide that took place in Godella, Spain on March 13, 2019.
The death of a child is one of the most painful experiences a mother can experience. Of all the possible circumstances in which such a tragedy may occur, infanticide due to mental illness is, without a doubt, the most traumatic. We come together to underscore the importance that both society and the media have access to current and accurate information about the nature and risk of psychiatric disorders in the postpartum period. Our hope is to emphasize prevention, early detection, adequate psychiatric care, and the eradication of the stigma that still surrounds maternal mental health illness.
As maternal mental health experts, based on media reports indicating that the mother in Godella thought her children were possessed, we believe she was likely suffering from postpartum psychosis (a severe mental illness). Mothers experiencing postpartum psychosis enter a state of confusion and delirium that can exceptionally, if untreated, lead to maternal suicide or infanticide, or both. With early intervention and adequate treatment, full and often rapid recovery is expected; and these women can continue care of their children without incident. Postpartum psychosis is a traumatic and devastating mental illness that appears in the first weeks or months after childbirth, often in women with no previous psychiatric issues. It is a rare but serious psychiatric emergency occurring in 1-2 per 1000 live births. There is no other developmental period in a woman's life greater than the postpartum period to experience a psychotic illness.
The tragic events in Godella indicated, from the earliest moment, that it was a case of severe postpartum maternal illness that was not properly diagnosed nor treated in a timely fashion despite the efforts and petitions of her family.
This tragedy has put the spotlight on how mental health care for mothers in pregnancy and postpartum is woefully lacking in Spain, unfortunately with no specialised teams nor adequately trained staff to understand this serious condition. In this mother's case, despite the repeated pleas for help from the childrens´ grandmother, the mother did not receive the necessary urgent medical care. Nor could she be admitted into an in-patient Mother and Baby Unit because in Spain (unlike many other countries in Europe), with the exception of the Mother and Baby Day Unit at the Hospital Clinic in Barcelona, there are no available supports. These specialist units are an essential resource for the safe treatment and full recovery of mothers with mental illnesses and their babies.
Although Spanish laws include the right of every user of health to privacy and confidentiality of their medical records, in this case, the media have shared images from the family´s past which have been out of context and have significantly disparaged this mother. Psychological diagnoses and distorted information, along with vilifying remarks in the media has compromised both the investigation process before the facts are clear and before adequate treatment has been determined for this mother.
Although the Godella tragedy is irreversible, we must seek fair treatment in media reporting of this family, and others in the same situation, to mitigate further tragedy and to raise awareness for improved care and prevention services. We impress upon the media to recant statements formally and publicly about this mother; and to offer awareness and insight about postpartum psychosis related filicidal offenses. Not enough press attention has been placed on how the system has failed this mother and family. Emphasis on services that are lacking would provide a unique opportunity for the press to initiate an essential shift to inform the public and greatly improve healthcare outcomes for mothers and babies in Spain. Constructive media attention would also reduce stigma and encourage women and families to seek help, rather than suffer in silence with potentially grave outcomes including the loss of lives.
We, the undersigned, vehemently oppose misrepresentation and sensationalizing of maternal filicide in media reports and take this opportunity to invite greater awareness and prevention by working with the Spanish media to restore the human rights of this mother in demonstrating responsible media reporting. The wellbeing and lives of children, families, communities, and our nations will thrive as a result.
Facts & figures and more specific information for Journalists are available here.
Signed:
ENTITIES:
European Institute for Perinatal Mental Health (EIPMH), Spain
Action on Pospartum Psychosis, UK
Maternal Mental Health Progress, Canada
Perinatal Mental Health Project, Capetown, South Africa
Spanish Marcé Society
Spanish Association of Child and Adolescent Psychiatry
Madrid Association for Mental Health
Asociación para la Salud Mental Infantil desde la gestación (ASMI)
Red el Hueco de mi Vientre, asociación de solidaridad en duelo perinatal
ENTIDADES:
Instituto Europeo de Salud Mental Perinatal (IESMP)
Asociación Española de Psiquiatría del Niño y el Adolescente (AEPNYA)
Asociación Madrileña de Salud Mental (AMSM)
Action on Pospartum Psychosis
Maternal Mental Health Progress in Canada
La Dinamo Acción Social, Valencia
PROFESIONALES:
Ibone Olza. Psiquiatra Perinatal e infanto-juvenil
Alfonso Gil Sánchez. Psiquiatra Perinatal
Ana González Uriarte, Psiquiatra Infanto-juvenil y psicóloga
Gabriella Bianco, Psicóloga clínica y psicoterapeuta.
Susanna Carmona Cañabate, Psicóloga Investigadora
Patricia Fernández Lorenzo, Psicóloga Clínica
María Emilia Dip, Psicóloga Clínica
José María Paricio Talayero, Pediatra
Alberto Fernandez Liria, Psiquiatra
Josefa Aguayo Maldonado, Neonatóloga
Carmela Baeza Pérez-Fontán, Médico de familia, ICBCL
Lluisa García Esteve, Psiquiatra Perinatal
Alba Roca Lecumberri, Psiquiatra Perinatal
Susana Andrés Perpiñà, Psicóloga Perinatal e Infantil
Anna Torres Gimenez, Psicóloga Perinatal
Cristina Cortés Viniegra, Psicóloga infanto-juvenil
Esperanza Amado Gómez, Enfermera de Salud Mental
Miguel Ángel Marín Gabriel, Neonatólogo
Blanca Herrera Cabrerizo, Matrona
Helena Eyimi López, Matrona
Esther Ramírez Matos, Psicóloga Sanitaria y Perinatal
Javier de Domingo Retuerce, Psicólogo y terapeuta Perinatal
Irene de la Cruz Briceño, Psicóloga clínica
Edith Liberman, Psicoterapeuta
Pilar Gómez Ulla, Psicóloga y Terapeuta Familiar
Paco Herrero, Educador Social
Maria Casilda Velasco Juez, Matrona
Belén Abarca. Enfermera de Neonatología
Dr Alain Gregoire. Consultant and Honorary Senior Lecturer in Perinatal Psychiatry Chair, Maternal Mental Health Alliance UK and Global Alliance for Maternal Mental Health, Reino Unido.
Dr Jessica Heron, CEO, Action on Postpartum Psychosis, Reino Unido.
Dr Simone Honikman; Perinatal Mental Health Project, Univ Cape Town, Sudáfrica.
Dr Claudia Klier, MD, Associate Professor at the department of child and adolescent medicine, Medical University of Vienna, Austria
Dr Gina Wong, Psychologist, Maternal Mental Health in Progress Canadá.
Margaret Spinelli MD. Clin. Professor of Psychiatry Columbia Univ. College of Physicians and Surgeons. Estados Unidos.
Jose E de la Fuente Sanchez, Psiquiatra de Niños y Adolescentes
Montse Lapastora Navarro, Psicóloga Clinica
Marta Winter Navarro, Psiquiatra
José Zurita Díaz, Médico, Psicoterapeuta
Maria Dolores Noceco Paredes, Matrona. Psicóloga sanitaria
Natàlia Camps Cases, Psicóloga
Marta Sánchez Mena, Psiquiatra
Susana Martín García, Psicóloga Sanitaria y Perinatal
Alfredo Gracia Castillo, Psiquiatra
Andrea Rodriguez Freire, Psicóloga sanitaria y perinatal
Carmen Rosales Herrera, Psiquiatra
Ana Amelia Sánchez Padilla, Psicóloga Sanitaria
Mari Carmen Escrig Portolés, Psicóloga general sanitaria
Sara Rodríguez Pérez, Pedagoga y sexóloga
Marc Tur Roig, Psicólogo general sanitario
Vanesa Santano, Psicóloga
Esther jimenez barrio, Psicóloga
Vanessa Rodriguez Rellan, Fisioterapeuta y osteópata
Lola Pavón, Psicóloga
Mar Cabello Ruiz, Psicóloga
Sonia Gil Viartola, Psicóloga Perinatal
Covadonga Hernández Rodríguez, Psicóloga Clínica y Perinatal
Verónica Mañanes, Psicóloga
Ana Belén León Pinto, Psicopedagoga perinatal
Begoña Hernández Sac , Psicóloga Perinatal
Consuelo Lopez-Trigo Reig, Enfermera
Natalia Guedella Sebastián, Psicóloga General y Perinatal
Lidia Ferrer Bosch, Medica especialista en Salud Publica
Iria Sanz Vázquez, Psicologa y Terapeuta familiar
Nuria Grases Miret, Psicóloga clínica y perinatal
M.José Martínez Muleiro, Psicóloga General Sanitaria
Arnan Castelló Cera, Psicólogo-Psicoanalista
Blanca Ruiz de la Torre Gómez de Barreda, Psicóloga
Ana Balsalobre, Psicologa Sanitaria, Reproductiva y Perinatal
Eva Tubío Arcos, Enfermera
Adela Masana Marín, Psiquiatra
Esther Montaña Estévez, Psicóloga y Terapeuta
Nuria Chinchurreta, Psiquiatra
Carmen Montejo Martínez, Médico de Familia
Josepa Carreras Valls, Psiquiatra
Lefa S. Eddy Ives, Pediatra, especializada en psiquiatría infantil-juvenil
Gema Torrens Espinosa, Psicóloga
Paloma Lázaro Salcedo, Psicóloga
Virginia Lopez Gutierrez, Psicóloga
Juana Maria Andrés Tauler, Psiquiatra de menores
Laura Gómez Mirón, Psicóloga
Chusé Día Sahún, Psiquiatra
Jennifer Waldheim, Psicóloga Infanto Juvenil
Silvia Mas Edo, Psicóloga, Orientadora Sociolaboral
Elizabeth Díaz, Psicóloga sanitaria
Maria Valeria Costarelli, Psiquiatra
Chelo Esteve Durbá, Psicóloga Sanitaria
Mª Pilar Serrablo Sebastián, Psicóloga Sanitaria y Perinatal
Dolores Dominguez Santos, Psiquiatra
Lorena Francés Soriano, Psiquiatra
Loreto Gema Río Echevarría, Psicóloga Educativa
Miren Itxaso sasiain Villanueva, Psicóloga
Jaime Domper, Psiquiatra
Leticia Galan Latorre, Psiquiatra
Guillermo Zurita, Médico, Psicoterapeuta
Arantza Maiztegi, Psicóloga perinatal
Gemma González Castro, Psiquiatra
Elisa Escolano Fuertes, Psicóloga
María Sanz Argüello, Matrona
Laura Garcia Calvo, Psiquiatra
Patricia Fernández Moreno, Psicóloga sanitaria y perinatal
Adelina María Martín Martín, Psicóloga sanitaria y Perinatal
Belén Refoyo Matellan, MIR Psiquiatría
Silvia Ortega Membrilla, Psicóloga Sanitaria. Terapeuta de Familia
Helena Romero Escobar, Psiquiatra
Cristina Cáceres, Psicóloga
Emilia Endevini Lagar, Psicóloga sanitaria -psicoterapeuta
Mª Paloma Cabaleiro Fernandez, Psicóloga sanitaria
Mónica Díaz de Neira, Psicóloga Clínica
Isabel Echevarría López, Psicóloga General Sanitaria
Amy Holden, Psicóloga y psicoterapeuta perinatal
Marina Bernal Yébenes, Psicoterapeuta perinatal y Gestalt
Pau Peset Ferrer, Psicologo y educador social
Begoña Velasco, Psicóloga
María José pejenaute, Psicologa
Elisabet Sierra Alonso, Fisioterapeuta especialista en ginecología
Lucía Martínez Domínguez, Psicóloga Sanitaria
Ana Cristina Eiriz Castillo, Psicóloga Sanitaria
Elisa migica, Psicologa clinica
Magdalena Mejias Puerta, Psicóloga
Eva Maria Muñoz Lopez, Psicologa y. Terapeuta familiar
Jose Manuel Guerrero Persl, Psicólogo General Sanitario
Montse Martín Martín, Psicóloga
Andrea Fernández Fernández, Psicóloga
Dolores Vicente de Foronda, Enfermera
Beatriz Corpas, Psicóloga
Eugenia Marcos Mende, Psiquiatra infantil
Dolores Aznar, Psicóloga
Angels Camps Perramon, Psicologa. Terapeuta Familiar
Anabel González, Psiquiatra
Laura Sola Artero, Matrona y doula
Susanna D Ambrosio, Psiquiatra
Mercedes Puntes Ansón, Psicóloga Sanitaria, Psicoterapeuta
Dolores Cañossantos Escalante Ojeda, Psicologa General Sanitaris
Amy Holden, Psicóloga y psicoterapeuta perinatal
Sonia Martínez Jiménez, Psicóloga
Gloria Sanchez almarcha, Psicóloga
Jazmin Mirelman, Psicóloga
Ana Cristina Pellicer Corellano, Auxiliar de enfermeria certificada en salud mental perinatal
Natalia Valverde Mendizábal, Psicóloga Perinatal
Mabel García Medina, Psicóloga Especialista en Psicología Clínica
Yanira Madariaga B, Psicóloga Clínica Perinatal Red Chilena SMP
Carolina aguilera tamargo, Psicóloga infantil
Jose Ignacio Matute albo, Matrona
Raquel Carmona Jurado, Psiquiatra
Silvia Laporta, Psicóloga Sanitaria
Lucia Alcaraz Vidal, Comadrona
Amparo Plazuelo, Enfermera especialista salud mental
Lara M. Redondo Bautista, Psicologa y Matrona
Iria Carnoto Figal, Psicóloga general sanitaria y psicóloga perinatal
Elvira Ventura Rubio, Psicologa clinica jubilada
Gemma Falguera Puig, Matrona
Elisa González Gonzalo, Matrona
Celia Navarro Gil, Matrona, sexóloga y Dra en Psicología
Cristina Fortuño Sancerni, Psicologa
Innaculada Marco Arnau, Enfermera SM
Ramon Almazan Garcia, Psicólogo Servicios Sociales
Gràcia Coll Navarro, Comadrona
Laura Espart Herrero, matrona
Noelia González Calatayud, Psicóloga Sanitaria, Psicoterapeuta
Lauea Ferret Lopez, Matrona
Eduardo del Agua, Psiquiatra
Carlos Iglesias Echegoyen, Psiquiatra
Isabel Irigoyen Recalde, Psiquiatra
Maria Jose Muñoz Cordero, Trabajadora social
Laura Villanueva, Psicóloca sanitaria, infanto juvenil y perinatal
Maria Ramos, Psicóloga clínica
Aline Hombravella, Psicologa
Blanca Gómez Chagoyen, Psiquiatra
Maria Antonia Salamanqués Rando, Psicologa&Psicoterapeuta
Carlamarina Rodríguez Pereira, Psicóloga Clínica
Ana María Morales Rodríguez, IBCLC y Diplomada en trabajo social
Rosa Javier Hernández, Psicóloga Perinatal
Delia Royo Pérez, Pediatra
Neus Oliver, Matrona
Eva Cedenilla, Psicóloga
Teresa Grandmontagne Rodríguez, Fisioterapeuta
Mariví Miranda, Psicóloga
María Antonieta Suárez Naveros, Psicóloga
Manuel Avivar Fernandez, Médico de Familia
Débora Alfonso Rodríguez, TCP
Verónica Argüelles, Trabajadora Social
Amanda González, Profesora
Alfonso Pérez Poza, Psiquiatra
Jazmin Mirelman, Psicóloga perinatal
Anna Torres Giménez, Psicóloga perinatal
Rosa Jové, Psicòloga
Paloma Ruiz Lasa, Psicóloga sanitaria
Cesar Luis Sanz de la Garza, Psiquiatra
Virginia Torrente Mur, Psiquiatra
Virginia Luz Galvan, Lic. en Psicologia
Francisca Montedonico, Psicóloga
Constantino Menéndez González, Psicólogo Sanitario Perinatal
Montse Escala Cayuela, Matrona
Iruña Arancibia Cristóbal, Psicóloga Perinatal
Alejandra Reboreda Amoedo, Psicologo clínico
Haima Hoyuelos, Comare
Deborah Aguilera Gironès, Matrona
Marta Hernández Sánchez, Llevadora
Begoña Dorado Rendo, Psicologa perinatal
Reyes Ramos Castillo, Psicóloga
Ines Zubeldia, Psicologa-Psicoterapueta
Zelma González Vega, Psiquiatra
Eugenia Esteban Rodriguez, Psiquiatra
Julia Sánchez Diaz, Psicóloga
Gemma Lorenzo, Enfermera
Eva Arroyo García, Psicóloga en Atención Temprana
Lilia Pina Vacas, Psicologa
Mónica Iglesias Inguanzo, Trabajadora Social – Terapeuta Familiar
Beatriz Sever Egaña, Sexóloga
Susana Romera Jiménez, Psicopedagoga
Cristina Cattoni, Psicóloga psicoterapeuta
Itziar Gómez Aparicio, Psicóloga y sexóloga
Miguel Santiso Sanz, Enfermero Salud Mental
Sara González González, Psicóloga Clínica
Pablo Martínez Acebrón, Trabajador Social
Llum Moral i Muñoz, Trabajadora Social.
Rosa Bayarri Romar, Directora de FEM SALUT MENTAL, Valencia
Cesar Rengel Sanz, Administrativo
Adriana Spinillo, Psicóloga Sanitaria
Sara Bondia Jorge, Periodista
Beatriz Ezquerra Ramiz, Trabajadora Social en Salud Mental
Elena Egea González, Matrona
Rut Berges Pérez, Matrona
Leticia Amarilla Jaraiz, Psicologa y Pedagoga
Ana Romero Ruiz, Enfermera salud mental
Juan Fernando Cerezuela Requena, Ginecólogo
María Ascensión Pérez Fajardo, Médico de Urgencias
Marian Sánchez, Psicóloga
Beatriz Foncillas Sanz, Matrona
Almudena Garcia Ferrero, Fisioterapeuta en Centro de Atencion Temprana
Joserra Landarroitajauregi Garai, Sexólogo y terapeuta
Ana Belén Miranda Anaya, Matrona
Vita Arrufat Gallén, Médica
Marta Busquets Gallego, Abogada
Eva Parets Merino, Matrona
Sílvia Saharrea, Psicóloga Sanitaria
Elisabet Delgado Ibarra, Psicóloga Sanitaria
Teresa Blanco Blanco, Técnica Especialista en Anatomía Patológica
Mercedes Benac Prefaci, Pediatra, Neuropediatria.
Débora Alfonso Rodríguez, TCP
Montserrat Catalán Morera, médica, ginecóloga
Carmen Sánchez-Contador Escudero, Médica. Salud Pública
Carlos Fernandez Alvarez, Matrona
Isabel Lázaro Salcedo, Farmacéutica
Silvia Mateos, Obstetra
Manuel López García, Usuario experto
Idaira Natalia Izquierdos Hidalgo, Psicóloga
Llum Torrens Garcia, enfermera
Cristina González Gijón, Psicóloga
Nuria Eugenia García Plaza, Medico de Familia
M Ángeles Jiménez Rodríguez, Médica familia
María Rosario Altable Vicario, Profesora, terapeuta y sexóloga.
Mónica Barón, Psicóloga Infantil
Ana Belén Espejo Martínez, GINECOLOGA
Cristina González Gijón, Psicóloga
Ana Zaragoza Marfà, Llevadora
Maria Villarroya Lacilla, Enfermera Salud Mental
María Jesús Montes Muñoz, Matrona
Carmelo Pelegrin Valero, Psiquiatra
María Romeu Devís, Psicóloga Perinatal e Infantil
Ana Villagrasa Cantín, EIR R2 Salud Mental
Beatriz palacios, Trabajadora social servicios sociales
María Teresa Tajuelo Izquierdo, Logopeda en Atención Temprana
María Pilar Soro Ramia, Enfermera especialista en Salud Mental
Jenifer, Psicóloga y fisioterapeuta perinatal
Leticia Amarilla Jaraiz, Psicóloga General Sanitaria. Pedagoga. Educadora Social.
María Asunción González de Chavez Fdez. Doctora en Psicología. Profesora Universitaria
Celia Vilar, Trabajadora social, especializada en salud mental
Isabel Ruiz Canovas, trabajadora social
Ainhoa Saiz Vázquez, Educadora social
Pilar Campo Martínez, Psicóloga
Lola Ruiz Berdun, Matrona y profesora de universidad
María Jesús Penas Campos, Matrona
Faustina Ibáñez Pascual, Psicóloga clínica
Josep Carbonell Esteve, Ginecólogo. Director Clínica Mediterránea Médica
Maria Segui Gil, Educadora social
Miriam Donate Manzanares, Matrona
Gloria Fernandez, Psiquiatra
Conchi, Trabajadora social
Rosa Viñas Pifarre, Psiquiatra
María Dolores Estévez González, Pediatra. Profesora universitaria
Àngels Córcoles i Pàmies, Médica psicoterapeuta
Omar Walid Muquebil Ali Al Shaban Rodríguez, Psiquiatra y Médico de Familia
Elena Font Martínez, Psicólogo Clínico
María Vargas, EIR Salud Mental
Nuria Sanchez Abad, Psicóloga Clínica
González Noguera, Psiquiatra infantojuvenil