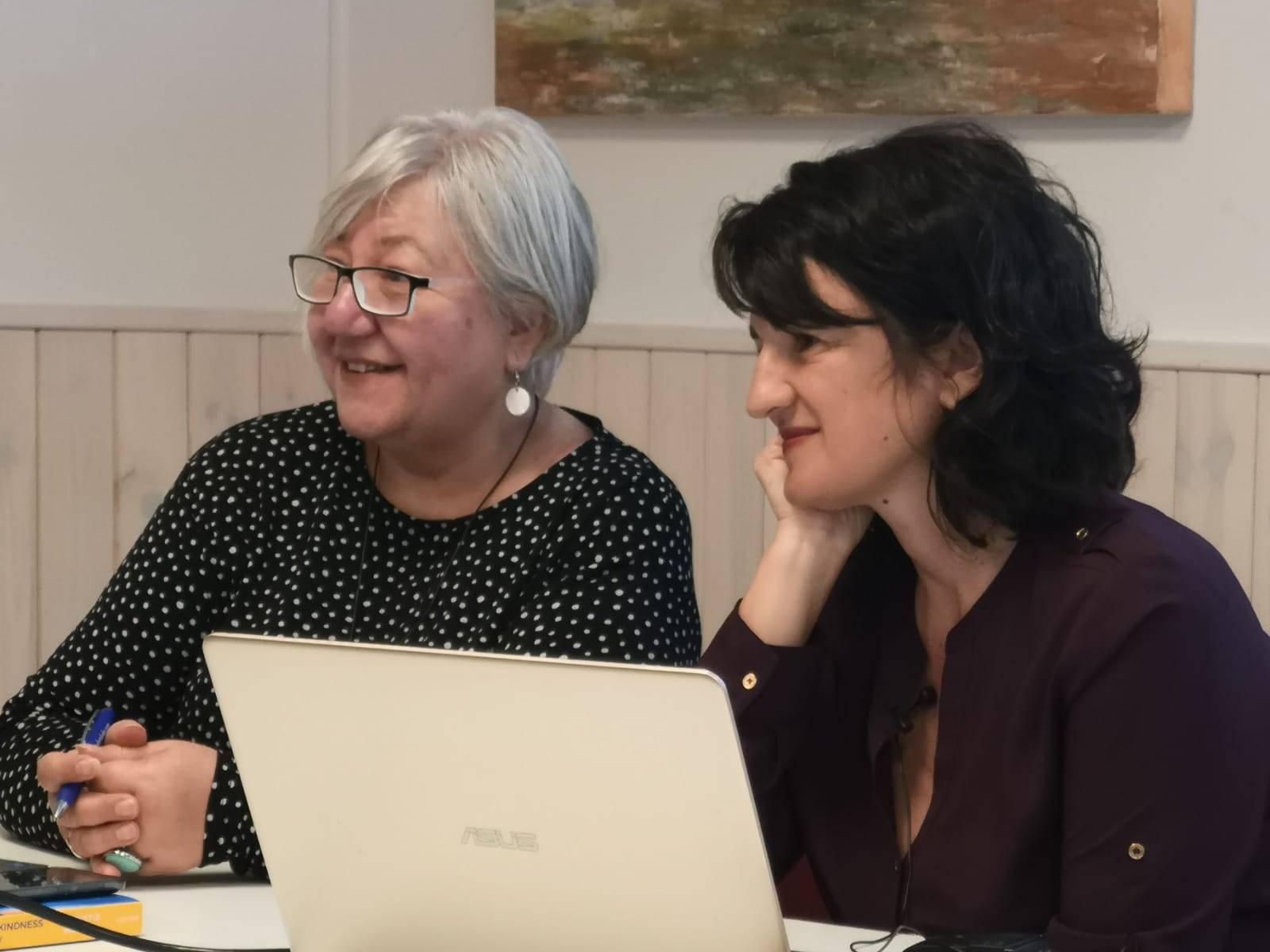 [Foto: Olga Gouni (left) and Ibone Olza, CEO of EIPMH, during the course of Prenatal Psychology in Madrid]
At what point does the construction of the human psyche begin? What memory or footprint leaves us what we experience in our mothers uterus? How does childbirth affect psychological development? Is it possible to heal traumas of intrauterine life in adulthood?
Prenatal psychology has been trying to answer these exciting questions for more than a hundred years. In this course we will have with us Professor Olga Gouni, one of the most important European experts in this field, who will share her knowledge both about of the history of prenatal psychology as well as of the clinical applications in the perinatal field and in psychotherapy.
Olga Gouni holds a masterclass on 25th and 26th of April in Madrid, in our Prenatal Psychology course, also still available online.
Program
1. After Freud: from childhood trauma to trauma of birth. Otto Rank. Olga Gouni
2. Frank Lake, Stanislav Groff, Athanasios Kakfalidis. The common findings. Olga Gouni
2. a. The common findings of the triad. Olga Gouni
2. b. The Mother-Fetus Syndrome Perinatal Matrices & CO-EX (Condensed Experiences) Systems. Olga Gouni
2 C. The Trauma of Birth & its Connection with Psychological Disturbance, Suicide & Ecstasy. Olga Gouni
3. The Primal scene: Olga Gouni
3. a. Introduction to the principles of Janov's Primal Therapy. Olga Gouni
3. b. The Models of Primal Integration and Cellular Consciousness. Olga Gouni
4. Psychohistory: Looking at our History from a Prenatal Psychology Perspective. Olga Gouni
5. Early bonding: programs and interventions before conception, during gestation and after birth. Olga Gouni
Addressed to
Psychologists, psychiatrists, obstetricians, pediatricians, nurses, midwives, social workers and anyone involved in the assistance of pregnancy, birth and postpartum care.
Olga Gouni
Director of Cosmoanelixis. Psychotherapist and researcher specialized in Prenatal Psychology. Professor at the University of Kapodistrian, Greece; editor of the magazine: The International Journal of Prenatal & Life Sciences; author of the books "100 years of Prenatal Psychology" and "Stories from Embryoland", among others.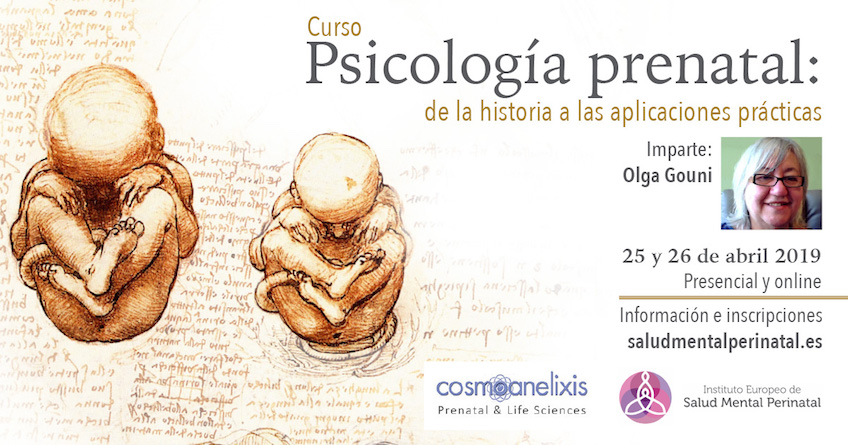 About The European Institute of Perinatal Mental Health EIPMH
The EIPMH is a Madrid based company with global reach, dedicated to providing specialized training for healthcare professionals. (in Spanish).
We advocate for improvement in the care that families receive throughout the perinatal period, including their mental health needs. We particularly advocate through our blog and social networks to promote wellbeing and prevent perinatal mental disorders and to educate both the general public and professionals.
Since 2014 we have supported over 2.000 professionals with various backgrounds from more than 20 different countries.