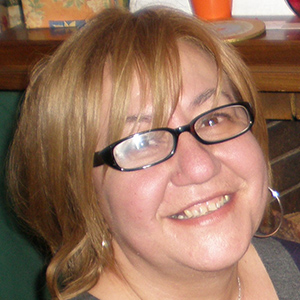 Interview with Olga Gouni, director of Cosmoanelixis. psychotherapist and researcher specialized in Prenatal Psychology. Professor at the University of Kapodistrian, Greece; editor of the magazine: The International Journal of Prenatal & Life Sciences; author of the books "100 years of Prenatal Psychology" and "Stories from Embryoland", among others.
Olga holds a masterclass on 25th and 26th of April in Madrid, in our Prenatal Psychology course, also still available online.
Where does your commitment with prenatal psychology come or originate from?
You do not plan your journey and if you think you do, think again. Well, Prenatal Psychology found me some 25 years ago, when I met one of the Pioneers. Soon I discovered that there was something of great value. The more I study it, the more I am aware of the depths of the wisdom it can reveal to those, like me, who have given their Hippocratic Oath to serve those clients that come to me in their process of re-establishing the broken continuum of their psychosomatic health.
What can we learn from the Pioneers in this field?
As T.S.Eliot says "Time present and time past are both perhaps present in time future. And time future contained in time past…". Studying some of the many beautiful minds and hearts who managed to get a glimpse of the truth of human reality shows us the direction to look at and see, ask appropriate questions and seek answers, more close to the truth answers and design services and processes that serve humanity with kindness and respect. Studying pioneer work is studying what we experience now and what we will continue to see in the future. If nothing changes. If we can learn from the work of those who walked before us, we can make our own extra mile to be added to their journey of contribution. We do not need to rediscover the wheel but stand on the giants' shoulders and reach new understandings.
Why do psychotherapists need to have this knowkledge?
Psychotherapists are the ones who listen to the clients' narratives (both somatic or words) and spot the seeds of what underlies the disease or dysfunction as well as the hints of bringing back to homeostasis of health. The benefits are huge. When psychotherapists learn how to read the causes of conflict and how to re-establish reconsiliation, when they get aquainted with the primal signs in all aspects of us (words, cells, art…) on all levels, they can cut the healing process short as they will be able to get to the core right from the beginning avoiding the vicious cycle of going round and round and round of repeated scenarios and they will see their people and their environmens thrive.
And how about obstetricians and midwives?
As for the obstetricians and midwives, they hold the present and the future of humanity in their hands. They are present even before conception (infertility cases or IVF), during pregnancy and the baby's gestation and at birth and puerperium. This way, they become valuable transformation vehicles by being the ones who use this knowledge to apply Primordial Health Advancement Programs. The knowledge they gain through Prenatal Psychology will enable them to guide both the baby and the maternal environment to choices that contribute to health and adopt respectful processes to welcome our children. A little knowledge added for change on the birth scene, a huge change in the quality of life of the newborns.
How should society treat pregnant women and newborns?
There have already been 100 years of Prenatal Psychology in modern times. This means that we already know a lot. We know that whatever a human being experiences from even before conception to weaning is significant and gets imprinted on the self to be triggered and, if negative, cause disease and dysfunction in life after birth. It is important to invest in Primordial Health Advancement Programs and see that all involved in the welcoming of newcomers to life (pregnant couples, obstretricians, midwives, pediatricians, social workers, educators etc ) are properly supported and professionally trained so that they become vehicles of health and civilization with multiple returns for the whole society. We need our policy makers understand and facillitate the incorporation of such programs for the babies in gestation and their parents but also the newborns, the schoolchildren and the teenagers as well as the young couples thinking of parenthood and the aging ones, to name some of the fields. Taking care of the beginning we take care of the whole life continuum. Unfortunately, we still have to battle with ignorance, rigid protocols that do not take into account even scientific evidence, we face resistance to change and we pay the price of violence and fear. Too high!
Why this resistence?
It is understable to unconsciously resist whatever brings us back to our primal beginnings as we are all creatures who have experienced the challenges of the sometimes hell-like gestation and labor. However, remember that each one of us is not just the identification of a trauma. Hiding in the shadow, resisting what we feel is our intolerable pain is far from safety and happiness, while allowing to embrace the darker areas of experience and learn from what we resist is the way of freedom that liberates us and all our dynamic treasure to live life in full. You deserve it. We deserve enjoying your full presence.

¡Now is the time!