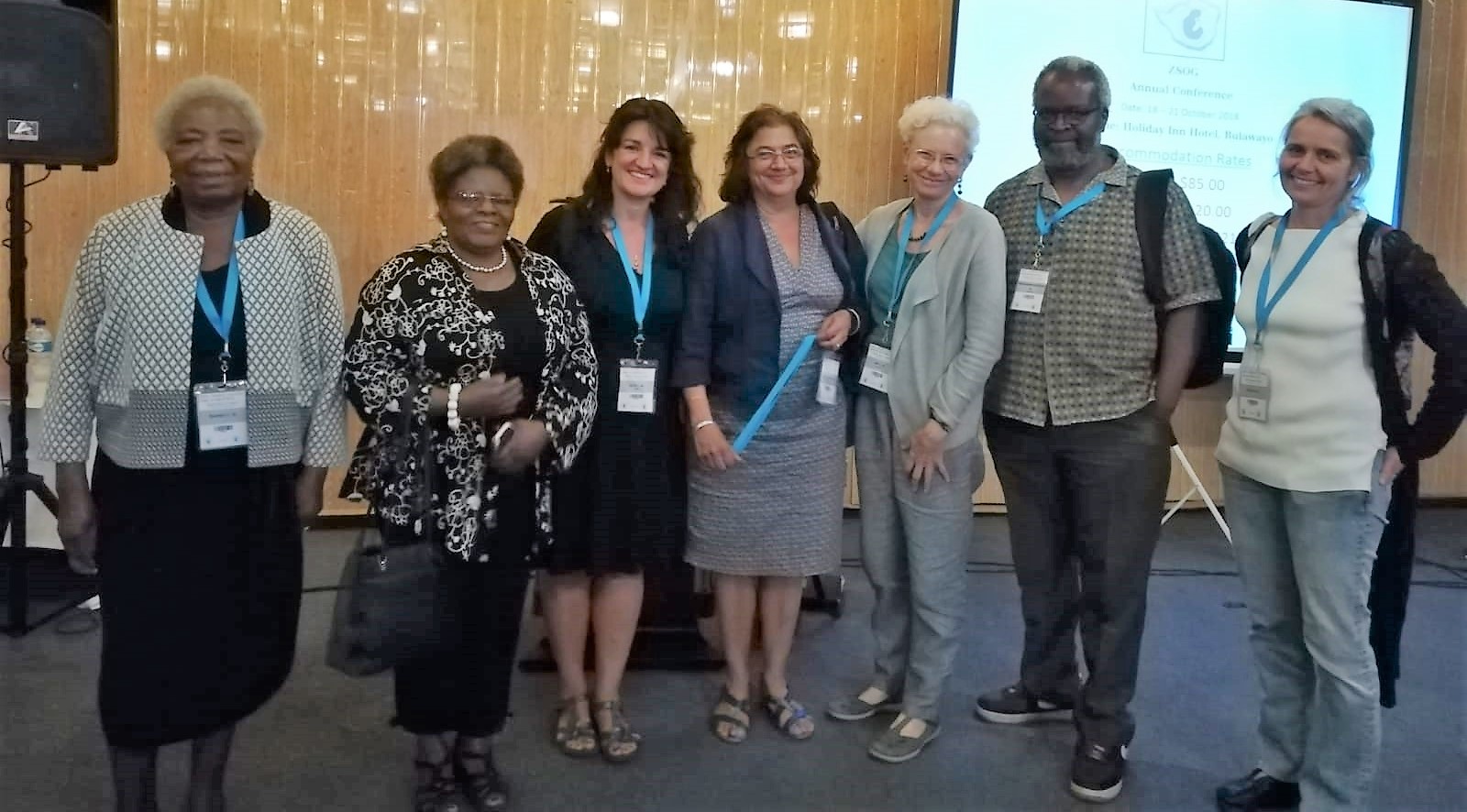 By Ibone Olza
The European Institute of Perinatal Mental Health participated in this meeting of the Zimbabwe Society of Obstetricians and Gynaecologists (ZSOG) together with the White Ribbon Alliance to promote Respectful Maternity Care. The meeting was organised by Obstetrician Ginny Liff, who has been collaborating with midwives Caroline Maposhere and Christina Rwadon over the past six months to promote RMC in Harare.
The meeting started with the video of Mother´s voices: a filmation of a group of women´s experiences of giving birth in some Harare clinics. Some of them had experienced different forms of abuse and disrespect.
The conference centred on scientific evidence that promotes physiological care, based on the new WHO guidelines and its implementation. More than 70 professionals attended, which will certainly lead to improvement of care. A point about the necessity to consider the mental health needs of both mothers and professionals was made.
Congratulations on this big achievement.